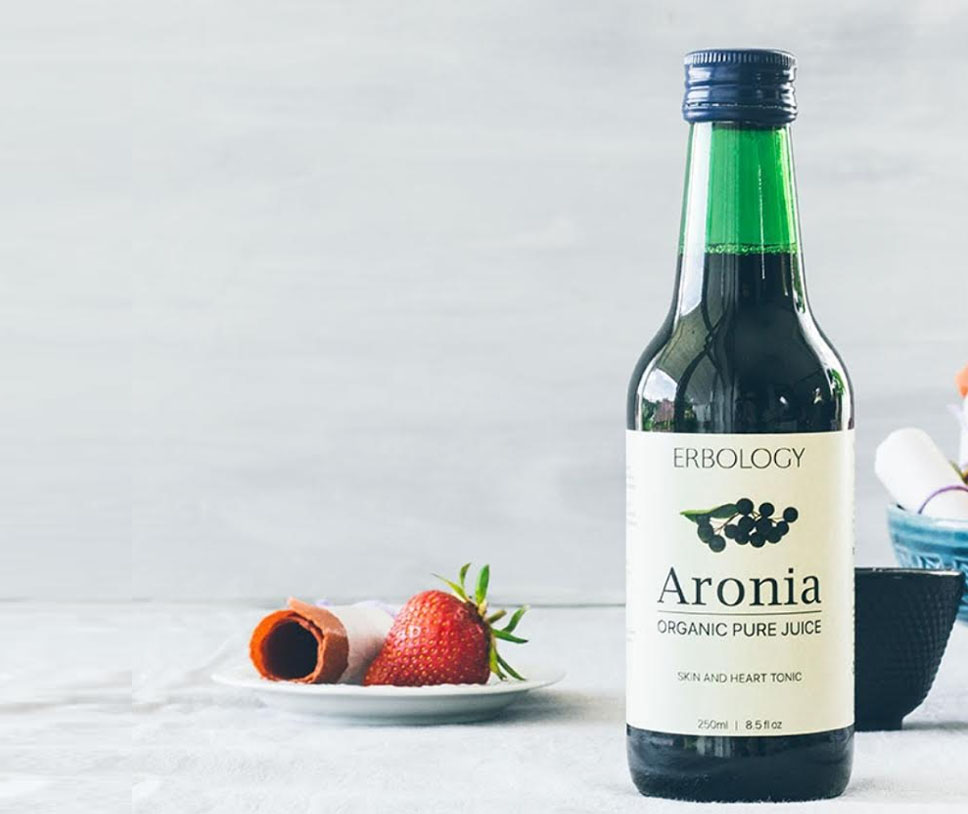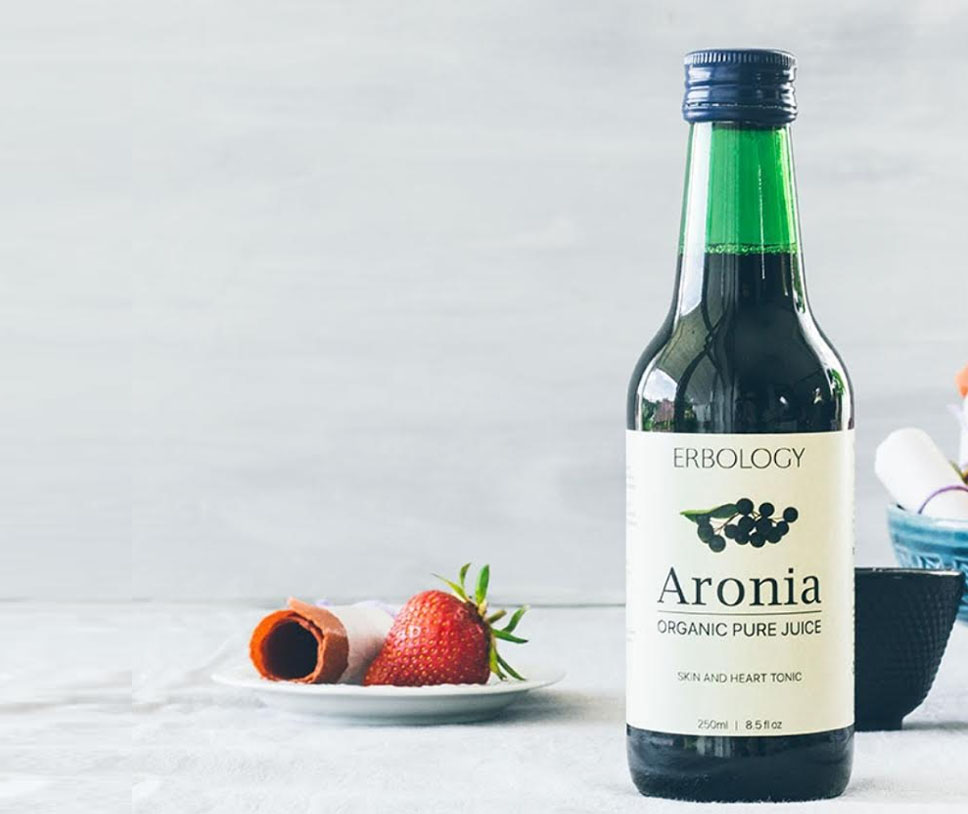 Ingredients
100% organic aronia berries. Undiluted and unsweetened.
Why you'll love our aronia juice
The high-power aronia berries are a powerful blend of nutrients that help to support your skin and overall wellbeing.Aronia is chock-full of precious anthocyanins that have been studied for their support of cognitive and heart functions, metabolism and healthy skin.
Note: This product is not intended to diagnose, treat, cure or prevent any disease.
Daily rejuvenation
Start your day glowing, add 3-4 tbsp of aronia juice to your smoothie or water. Do not take before bed. 
Store in a cool, dark place. Once opened, refrigerate and use within 10 days. 
Nutrition
Servings per container 5
Serving size 50ml
Nutrition Per 100g
Calories 47kcal
Total Fat 0g
Saturates 0g
Carbohydrate 11.5g
Sugars 7.8g
Protein 0.2g
Salt 0g