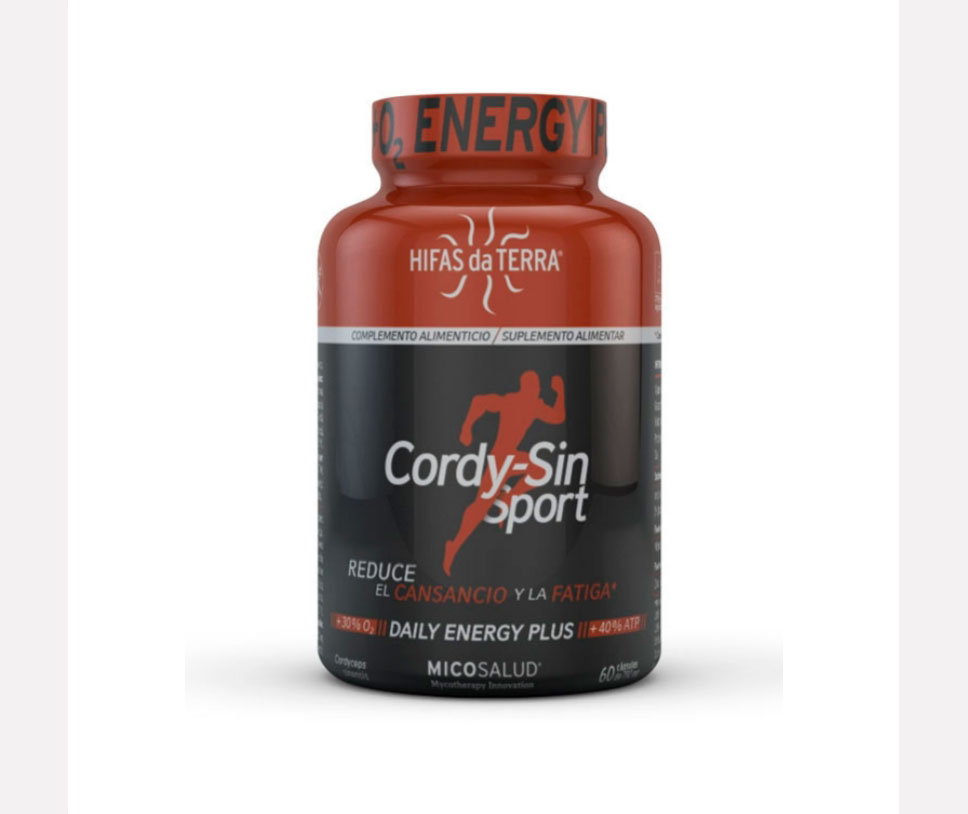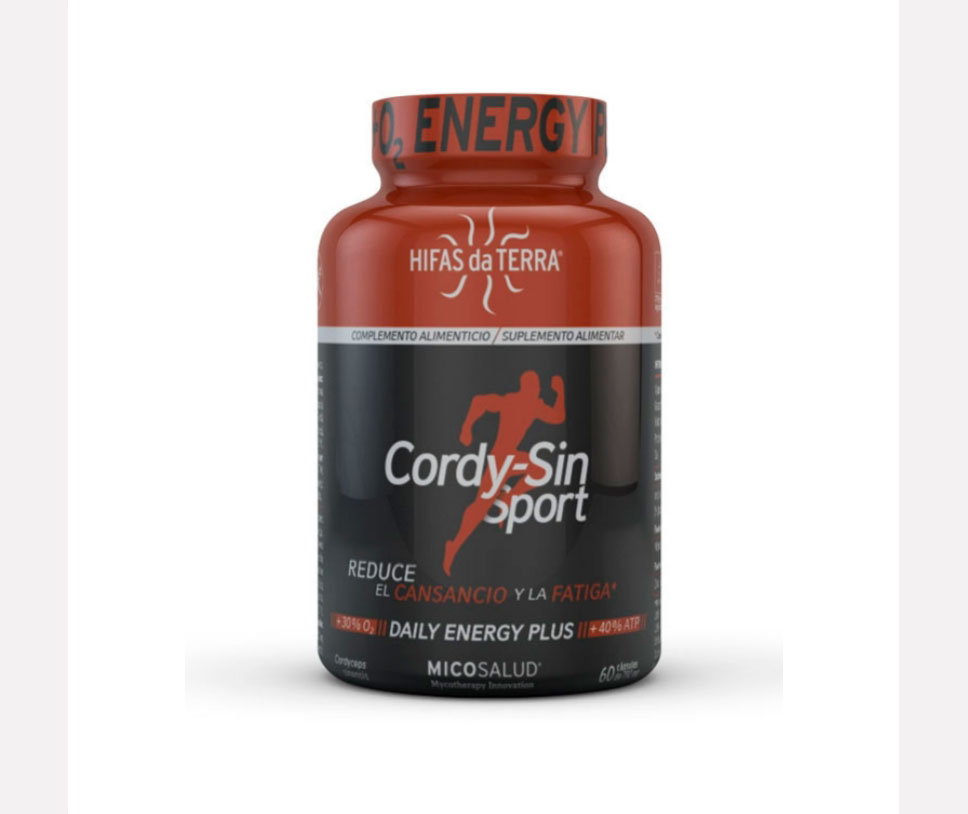 Cordy-Sin Sport is your new ally and the secret to achieving your fitness goals.
This food supplement is 100% safe (not a performence-enhancer). We use vegetable capsules.
This natural supplement is suitable for celiacs, lactose intolerance, vegetarians, and vegans. NON-GMO ingredients.
Cordy Sin Sport is made with pure organic Cordyceps, a medicinal mushroom rich in bioactive substances and known as the energy mushroom. It induces an increase in the synthesis and utilization of energy in the form of ATP (by up to 40%).
Its anti-fatigue and anti-stress effects optimise exercise performance and reduce the need for rest.
In addition, it enhances the elimination of lactic acid, which causes muscle stiffness.
Consistent use promotes an increase in muscle mass and improves skeletal muscle contraction.
Cordy-Sin Sport is the best supplement to support your training. Start with 3 capsules per day.
Recommended daily dose: three capsules -or according to medical prescription- in the morning, preceded by one or two tablets of Askorbato K-HdT (rich in vitamin C) to favour the beta-glucans absorption.
General precautions
Do not administer in case of allergy to mushrooms.
There are infant formulas whose dose is adjusted according to the child's weight. They are specially recommended for children under 6 years of age.
Ingredients:
60 capsules (792 mg). Each capsule contains 532 mg of Cordyceps sinensis micronized powder and 133.2 mg of certified organic Cordyceps sinensis extract. 100% vegetable capsules.
Allergens
Cordy Sin Sport is suitable for celiac, lactose intolerant, vegetarians
and vegans. It is free of preservatives, gluten, chemicals, sweeteners,
flavourings, starch, wheat, corn, soy, sugar and dairy. Non-GMO