From an early age I spent my summers with my grandmother, surrounded by animals and the blissful abundance of wild flora and fauna. Our house was very close to the forest, and it was here that my long love and interest for wild mushrooms took root.
Mushrooms contain more than 150 active compounds: pure prebiotics, beta-glucans, triterpenes which can have strong influence on neurotransmitters, as well as hericenones and erinacines that are involved in the synthesis of myelin, active enzymes, vitamins of the B group, vitamin C, ergosterol, minerals, plus all of the essential amino acids to keep body naturally balanced.
Hifas da Terra strive to create high quality dietary supplements and beauty products, all designed to work in harmony with nature and human well being.
WHICH RANGE IS THE BEST FOR WOMEN FROM HIFAS DA TERRA?
To recommend the right supplement or nutraceutics for you individually it is important to access present health status and establish the whole body wellbeing first and identify support, improvement needed after.
Organic Superfood Capsules –
Can help & support normal immune system function – Bio – Ganoderma.
aids prebiotic and digestive regulation – Bio – Intestin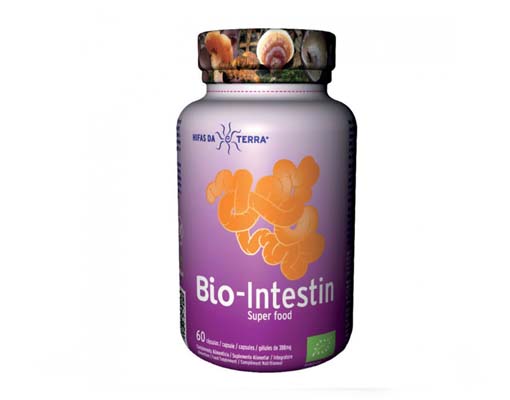 Prevents viral infections – Bio – Viral
Improves athletic performance and promoting muscle development- Cordy – Sin Sport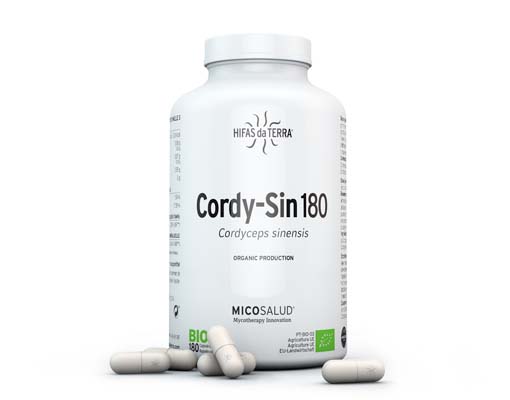 Mucosalud – food supplement in capsule form qualifies as a nutraceutical thanks to its high concentration levels .
Mico – Rei – rich in alpha and beta-glucans, enzymes, antibiotics, vitamins, minerals.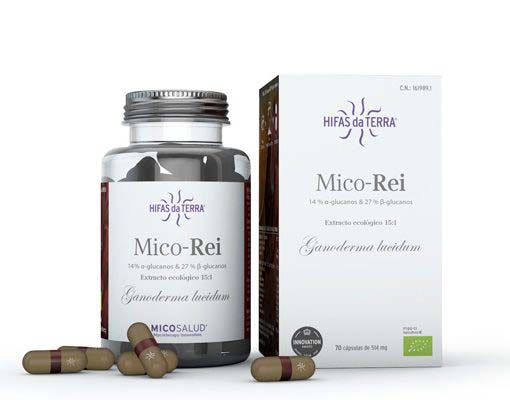 Anti-ageing and anti – inflammatory.
Mico – Shii – contains vitamin B12 , which contributes to normal homocysteine metabolism .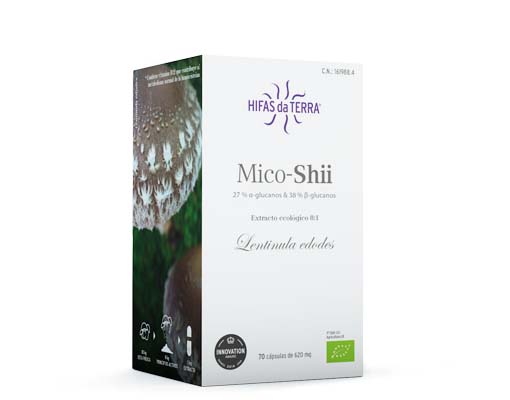 Promotes a healthy heart, lowers cholesterol.
Other capsulated Nutraceutics are available to order with SomaOmnia .
ARE THERE ANY FORMULAS FOR CHILDREN ?
Yes, there are two first organic mushroom formulas for children made with nutritionally dense healing mushrooms, using appropriate dosages according to children's age and size.
Dr. Leo – supports healthy digestive and central nervous system
Dr. Rei – contributes to normal function of the immune system.
All Hifas da Terra supplements can be ordered with SomaOmnia and after individual nutritional consultation incorporated in to your own nutritional profile, subject to allergies and personal intolerances .
SomaOmnia provides support, help and advice on women's wellbeing, nutrition and training during different stages of their life.
SomaOmnia provides tailored guidance and advice on children's nutrition, allergies/food intolerances support, fitness regime, sports-specific nutrition, training needs and any problematic issues.
Personalised nutrition consultation with a naturopathic nutritional plan , including food and lifestyle recommendations, supplementation, functional, laboratory & genetic test recommendations, ethical wellbeing products.
Become a SomaOmnia member today. Contact Yelena for information and gain access to a wide range of benefits to help you look and feel great.
Book your appointment with Yelena Today